The Greenest Way to Start a Fire
Cleaner burning. Easier ignition. 100% All-Natural.
Even in the most ideal conditions, lighting a campfire can be a challenge. Add wet, windy, or other less-than-ideal conditions, and you've really got a challenge. You won't give it a second thought with RediFlame RediLight Fire Starters. They're perfect for grills and fireplaces, too.
Using RediFlame RediLight Fire Starters is one of the fastest ways to start a fire. This all-natural product is one of the healthiest fire starters for the environment. That's because they're made with cellulosic fiber and a food-grade paraffin wax. Available in a 10-pack, RediLight Fire Starters burn cleaner and produce less ash and smoke.
Next time you start a fire, a grill, or a fireplace, do it with RediFlame's RediLight Fire Starters and feel good about going green.
Quickly ignites grills, campfires, or fireplaces
Works in wet conditions
100% all natural and fragrance free
Firestarters are available in these sizes:
10-Pack
Case of 24 10-Packs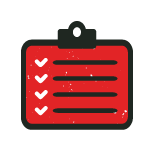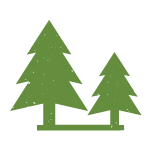 Why choose RediFlame?
Cleaner burning & easier ignition!

A renewable resource is better for Mother Earth.
Made from specially selected, 100% natural wood that would otherwise go to waste.
No chemical starters needed.
Fire Logs are made in a unique process that guarantees easy starting and extended burning.
No additional carbon is released.
Light your fire and feel good about leaving virtually no carbon footprint.