The Greenest Way to Enjoy a Fire
Cleaner burning. Easier ignition. Better relaxation.
Using RediFlame 100% all-natural Fire Logs is the smart way to enjoy a fire. An all-natural product, our Fire Logs are made without waxes, fillers, added nitrates, or added chemicals. They burn cleaner (so much so that they are considered carbon neutral) and produce less ash and smoke to create one of the greenest products available.
Pick up a pack of 100% All-Natural Fire Logs and feel good about being green. Next time you enjoy a fire, do it with RediFlame.
For your convenience, RediFlame 100% all-natural Fire Logs are available in packs of 4, 12, and 24. From the campfire to the fireplace, using eco-friendly RediFlame Fire Logs is the greenest way to enjoy a fire.
Fire Logs are available in these sizes:
4-Pack
12-Pack
Case of 4 4-Packs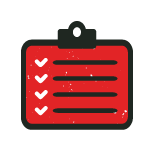 Instructions for Using

RediFlame Fire Logs
Take one of your Fire Logs and break it into several small pieces.

Stack pieces loosely in a pyramid form.

Put the RediFlame Fire Starter into the pyramid, leaving an end exposed.

Light exposed end of Fire Starter.


Add additional Fire Logs to build your desired fire and ENJOY!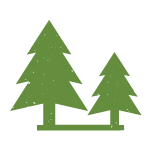 Why choose RediFlame?
Cleaner burning & easier ignition!

A renewable resource is better for Mother Earth.
Made from specially selected, 100% natural wood that would otherwise go to waste.
No chemical starters needed.
Fire Logs are made in a unique process that guarantees easy starting and extended burning.
No additional carbon is released.
Light your fire and feel good about leaving virtually no carbon footprint.