The Greenest Way to Repel Insects
Control pests at your outdoor events with RediFlame Skeeterlog® 100% Natural Insect Repellent!
Today, after so much exposure to toxins, many people are avoiding the hazards of synthesized insecticides by using natural alternatives. Skeeterlog® combines the natural carrying ability of heat and smoke from outdoor fires to dispense a 100% natural blend of pest repellents that have absolutely no toxic side effects or environmental concerns.
Through the scientific expertise of our formulator and chief chemist, Paul Adrecola C.E, P.E, PhD3, Skeeterlog® contains eight natural oils recognized by pesticide organizations around the world for both their effectiveness and safety.
One Skeeterlog® provides the equivalent of a quarter gallon of liquid insecticide spray without transferring insecticide to clothing, shoes, or pets.
The Skeeterlog® Chiminea Kit includes one handmade Chiminea, two Skeeterlogs®, three Fire Starters, and operating instructions.
Become a green consumer while promoting and enjoying a healthier lifestyle with RediFlame Skeeterlog®.
100% natural insect repellent that is easy to use, non-toxic, and made in the United States.
Simply place Skeeterlog® pieces around the edges of your campfire to smolder, or use in your Skeeterlog® Chiminea, and enjoy your outdoor activities without unwanted pests!
Skeeterlogs are available in these sizes:
1-Pack (Single)
3-Pack (Singles)
Case of 4 3-Packs
Case of 12 1-Packs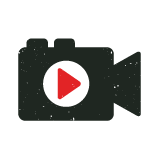 BECOME A RETAIL PARTNER!
Why Partner?

At RediFlame, we value the trusted partnerships we've earned with retailers. With excellent customer service and superior, eco-friendly products, RediFlame offers retail partners a relationship that is second-to-none. No matter the product, we aim to provide consumers with a quality RediFlame experience – indoors and out. That begins with our partnership with our valued retailers.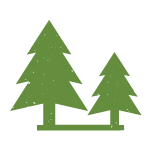 Why choose RediFlame?
Cleaner burning & easier ignition!

A renewable resource is better for Mother Earth.
Made from specially selected, 100% natural wood that would otherwise go to waste.
No chemical starters needed.
Fire Logs are made in a unique process that guarantees easy starting and extended burning.
No additional carbon is released.
Light your fire and feel good about leaving virtually no carbon footprint.