The Greenest Way to Grill
A Cleaner Alternative to Charcoal

Wood Grillers burn at near-charcoal temperatures, but they are much cleaner than charcoal. Wood Grillers are a nitrate-free, clean burning fuel.
Hickory Flavored Wood Grillers are available in a six-pound resealable bag that does not absorb moisture and has a heavy-duty handle for your convenience. They're perfect for year-round grilling and require no advance preparation or soaking.
The combination of Wood Grillers' all-natural properties and an exclusive manufacturing process yields densely pressed briquettes that deliver superior heating characteristics. Wood Grillers are made of small, disk-like compressed wood and are perfect for the grill, at the campground or RV, tailgating, or any time you need a chemical-free, easy-to-start, charcoal-free product.
Wood Grillers are available in these sizes:
6-lb Bag
Case of 7 6-lb Bags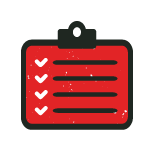 Instructions for Using

RediFlame Grillers
Place RediFlame RediLight Fire Starter on Wood Grillers.
Build a pyramid of Wood Grillers against and over the RediFlame RediLight Fire Starter. Leave some starter exposed.
Light exposed end of RediFlame RediLight Fire Starter. Allow for proper ventilation.
Allow to burn strongly. Spread once grey and start grilling!
If product is not used in full, please seal or store in a dry place.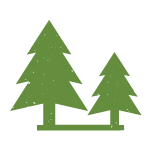 Why choose RediFlame?
Cleaner burning & easier ignition!

A renewable resource is better for Mother Earth.
Made from specially selected, 100% natural wood that would otherwise go to waste.
No chemical starters needed.
Fire Logs are made in a unique process that guarantees easy starting and extended burning.
No additional carbon is released.
Light your fire and feel good about leaving virtually no carbon footprint.